On June 8-9, 2022, the Technology Risk Management Forum conference was held in Wrocław. The main axis of events on the second day of the conference was the Decision Game based on the Cyber Fortress platform. During registration, conference participants were assigned to one of twelve teams representing fictitious organizations from six areas of critical infrastructure: Finance, Media, Public Administration, Logistics, Energy and Telecommunications.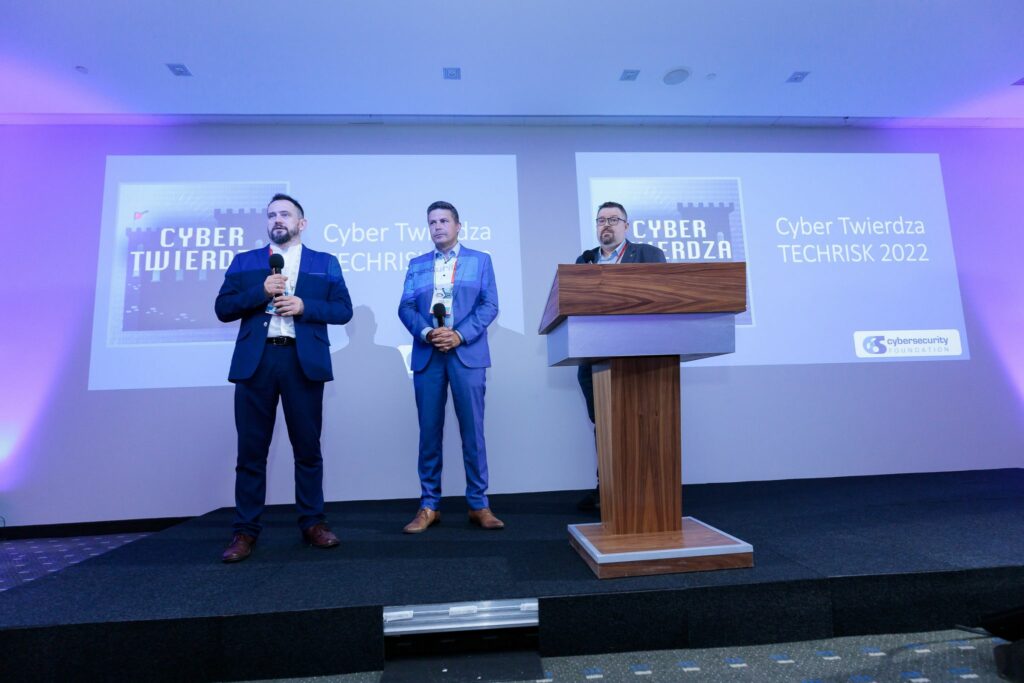 The task of all teams was to build a cybersecurity system in the assigned organization, and then react to a possible attack in the face of a global geopolitical crisis related to the attack of one country on another.
The game was hosted by Marcin Fronczak and Piotr Kępski from the Cybersecurity Foundation and Łukasz Guździoł, Chairman of the TechRisk Program Council and Artur Marek Maciąg from the Security Culture Initiative. The games and their results were commented on by the expert Piotr Niemczyk.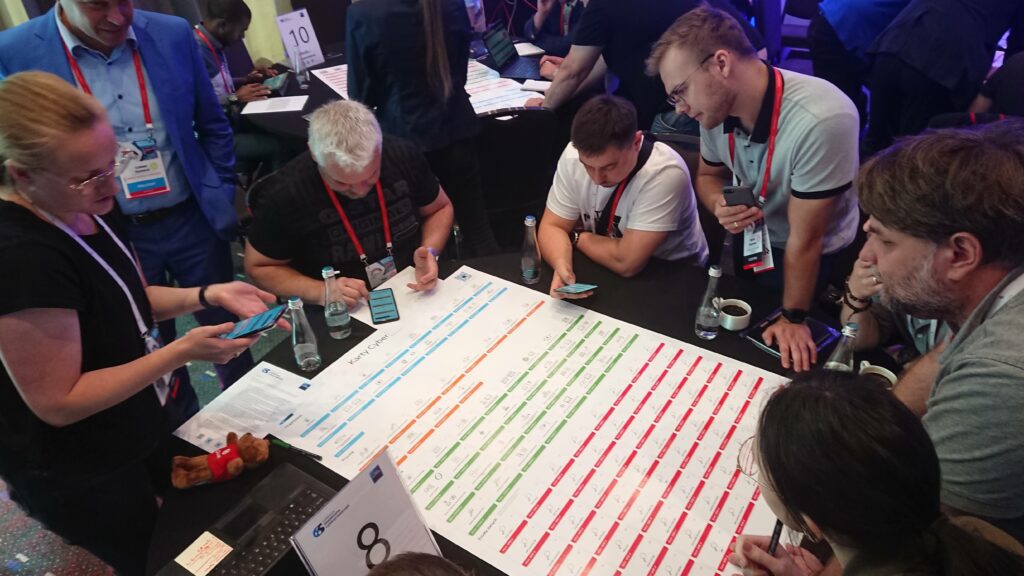 Participants competed against each other in three scenarios based on actual APT campaigns that were observed during the armed conflict in Ukraine. These were: a DDoS attack, hacktivism using malware tools, and an attack using a compromised infrastructure against another organization.
The game was carried out in a hybrid way – the selected captains introduced selected security cards to the Cyber Fortress platform, and the selection of cards was supported by A0 posters prepared by the Foundation and conference organizers, containing all available cards.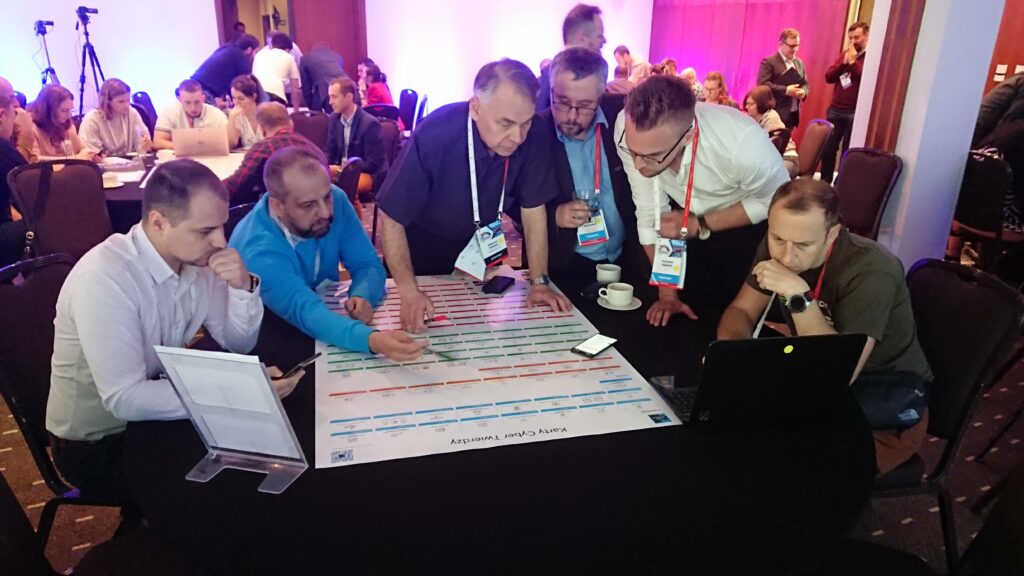 The games were played over three sessions and they were fierce. The winners – Team 10 representing the Media sector – scored 2,323 points, ahead of Team 1 – Finance, which received 2,157 points. and team no. 4 – Media, which obtained 2045 points
We invite you to the next events in which we will take part, including the 14th Scientific Conference in the series "Safety in the Internet – Hacking", which will be held on June 25, 2022 at the UKSW Campus in Auditorium Maximum (building No. 21), in the Robert Aula Schuman at 1/3 Wóycickiego Street, 01-938 Warsaw, during which you will also be able to take part in the Cyber Fortress competition, and we invite you to participate in the Cyber Fortress League.